888 Casino Customer Service
888 Casino has a really in-depth set of FAQs to help out players, as well as an entire website dedicated to providing support.
You'll see questions grouped according to sections., as well as the most popular FAQS that players ask.
To actually get in touch with 888casino, you'll need to scroll down to the bottom of the support site, and click on the 'Contact Us' button.
You'll see a webform – 888 will then try to find an FAQ related to your query. You'll see this screen –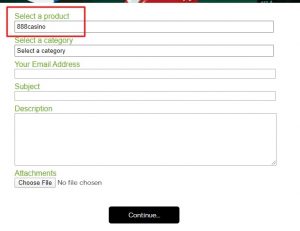 Make sure that the '888casino' product is selected! Choose the category of your request, such as 'Deposit' or 'Games', fill in your email address, subject and describe your issue. Then click 'Continue'.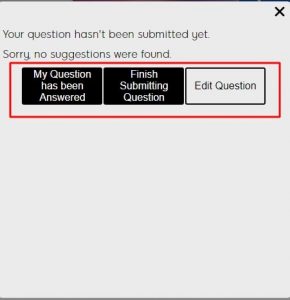 …and have the option to finish submitting your query. Once you do, you'll receive an email notification as well as a reference number for follow up.
888 also has a phone number, which is a paid landline (not free to call). We were a little shocked at the lack of a live chat – this is one of the biggest online casinos in the world, after all – but still, we received a reply to our query within 1 working day.
It is a little frustrating that there's not an easier way to get in touch, but at least there's some form of customer support.